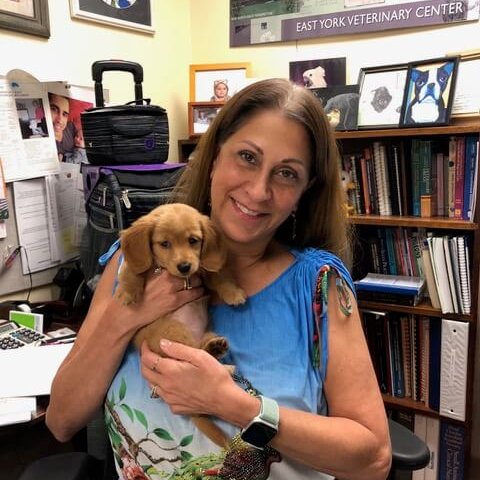 Dr. Valerie Miller – Hospital Founder & Administrator
Dr. Valerie Miller, the owner of East York Veterinary Center, graduated from Ohio State University with a B.S. in Animal Nutrition and Chemistry. She then continued at Ohio State for her D.V.M. degree. She has a special interest in avian medicine and wildlife rehabilitation.
Even with her busy practice, Dr. Miller finds time for community service. She has been on the Board of Directors for the York County SPCA since 1989.
Besides belonging to the American and Pennsylvania Veterinary Medical Associations, she is a member of the American Animal Hospital Association, American Association of Veterinarians for Animal Welfare, the U.S. Humane Society, American Association of Feline Practitioners, Association of Avian Veterinarians, and participates in BirdMed and the Veterinary Information Network.
Dr. Miller lives on a small farm with her companion, four children and numerous adopted animals, including horses, cows, sheep, chickens, peacocks, dogs, cats, and parrots.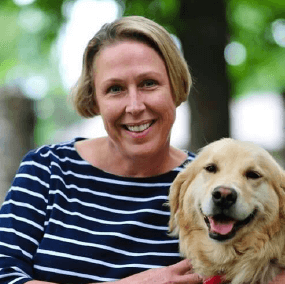 Dr. Tracy Moussa – Associate Vet
Dr. Tracy Moussa grew up outside Philadelphia in Newtown, Bucks County, PA. She realized her love for animals at an early age, caring for her small flock of purebred Dorset sheep.
Dr. Moussa spent some time in Long Beach, California where she attended undergraduate school, worked as a veterinary assistant and was a Guide on the Whale Watch boats on the weekends. Upon moving back to Pennsylvania, she completed her Bachelors of Arts degree in Biology from Beaver College and the attended the University of Pennsylvania School of Veterinary Medicine graduating in 2005. Upon graduation from veterinary school, Dr. Moussa worked at a companion animal practice with a focus on exotic species. She then became the Director of Medical Care for the Humane Society Harrisburg Area.
Dr. Moussa enjoys being at East York Veterinary Center where she is able to provide exemplary and thorough care for her patients. She really enjoys seeing the human/animal bond on a daily basis and helping her client's beloved companions live long healthy lives. Her interests include feline medicine, internal medicine, dermatology, dentistry, soft tissue surgery, and exotic medicine.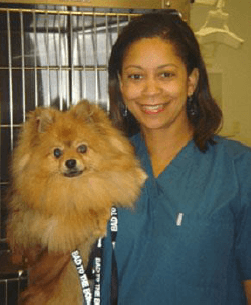 Dr. Anjilla Cooley – Specialty Surgeon
Dr. Anjilla Cooley visits East York Veterinary Center to perform orthopedic surgery, such as ACL repair and compound fracture plating, as well as advanced soft tissue surgery and procedures like myelograms.

Dr. Cooley's educational background consists of receiving a Doctorate of Veterinary Medicine from the University of Tennessee, a Master's Degree in Veterinary Science from Virginia-Maryland Regional College of Veterinary Medicine in Blacksburg, VA.
She has traveled throughout Pennsylvania and New Jersey performing numerous advanced orthopedic, neurologic and soft tissue surgeries at various hospitals and clinics since 1999.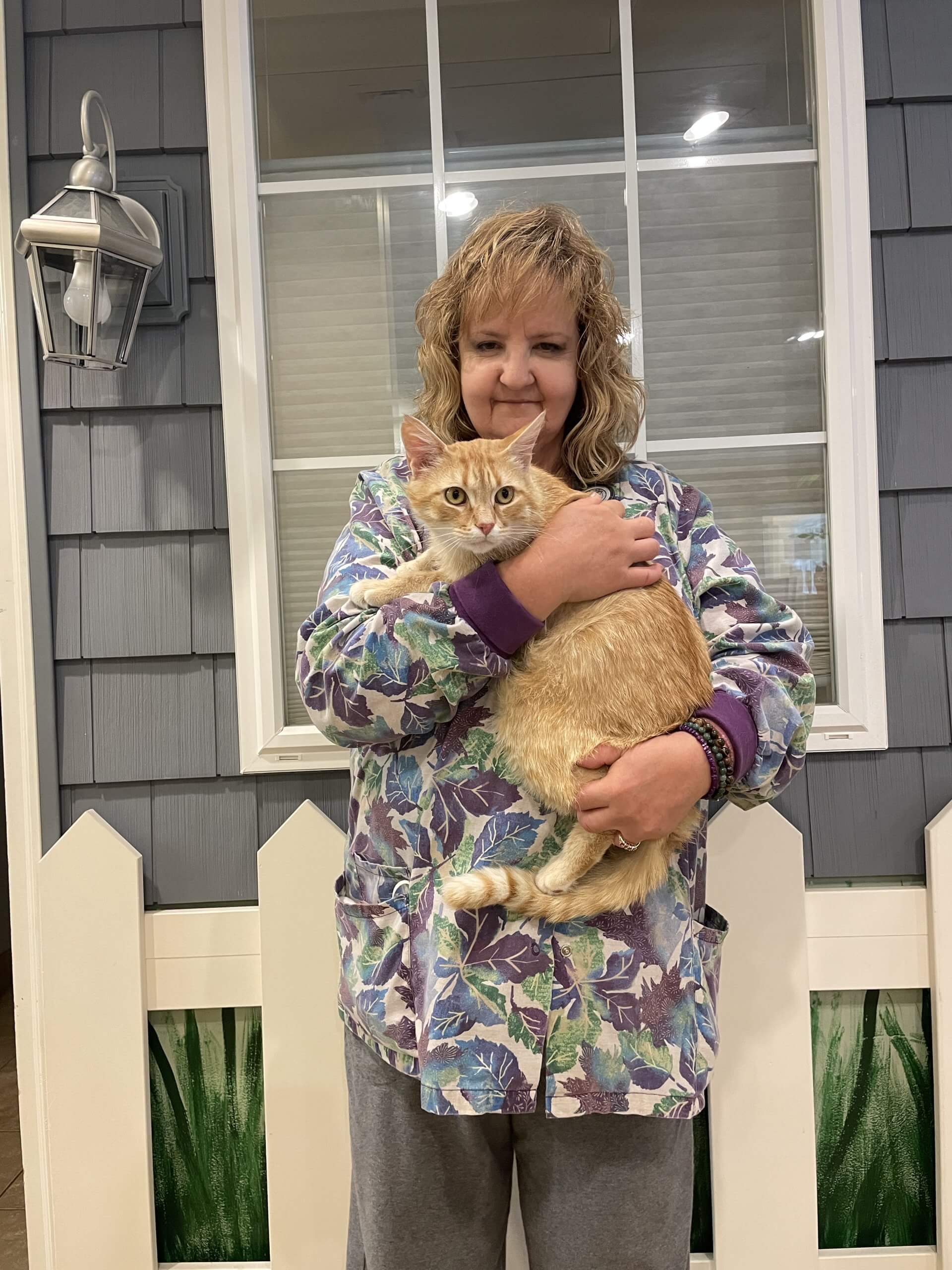 Dr. Erika Rossi – Associate Veterinarian
Dr Erika Rossi grew up in Northeast Ohio.

She attended the University of Akron where she received both her B.S. in Biology and her M.S. in Anatomy and Physiology.

She is a 1991 graduate of The Ohio State University College of Veterinary Medicine.

In her free time she enjoys music, the outdoors, walking her dogs Enzo and Onyx, and spending time with friends and family.

She lives in Maryland with her 2 dogs and her husband Lenny.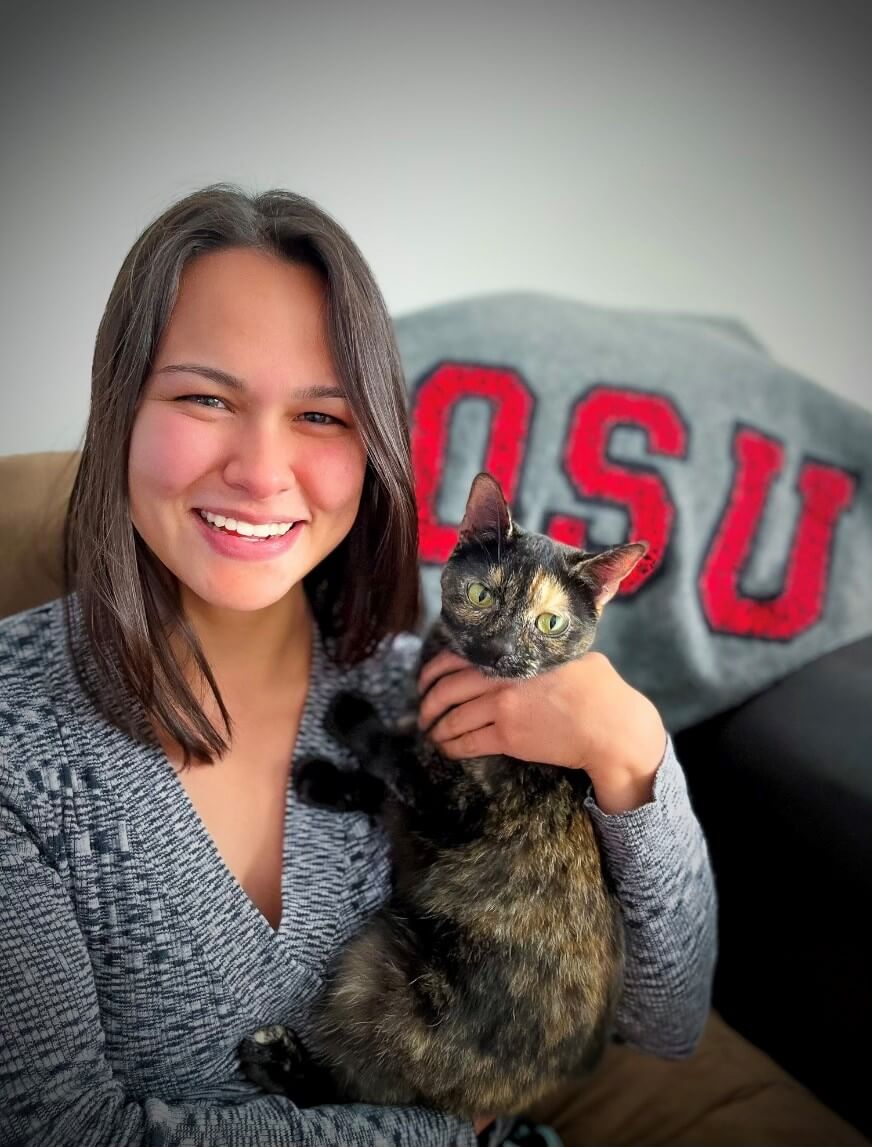 Dr. Alyssa Nelson – Associate Veterinarian
Dr. Alyssa Nelson grew up in northwestern Pennsylvania, where she also completed her undergraduate studies. She earned her Bachelor of Science in Biology at Allegheny College in 2017. She then went on to graduate with her Doctor of Veterinary Medicine degree at The Ohio State University College of Veterinary Medicine.
She learned at a young age the role that pets play in humans' lives – they're part of the family! – and so knew early on her passion for companion animal veterinary medicine. She loves that she can explore many aspects of small animal veterinary medicine as a general practitioner, but also has special interests in behavior and nutrition and wildlife rehabilitation.
During her free time, Dr. Nelson enjoys weightlifting, completing puzzles of all kinds, and spending time in nature. She resides in East York with her pictured fur baby Cashmere.