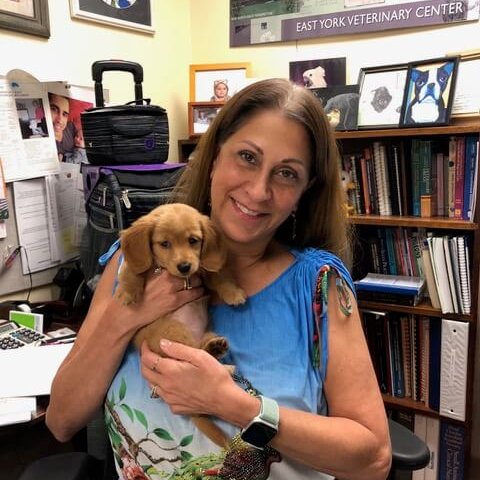 Dr. Valerie Miller – Hospital Founder & Administrator
Dr. Valerie Miller, the owner of East York Veterinary Center, graduated from Ohio State University with a B.S. in Animal Nutrition and Chemistry. She then continued at Ohio State for her D.V.M. degree. She has a special interest in avian medicine and wildlife rehabilitation.
Even with her busy practice, Dr. Miller finds time for community service. She has been on the Board of Directors for the York County SPCA since 1989.
Besides belonging to the American and Pennsylvania Veterinary Medical Associations, she is a member of the American Animal Hospital Association, American Association of Veterinarians for Animal Welfare, the U.S. Humane Society, American Association of Feline Practitioners, Association of Avian Veterinarians, and participates in BirdMed and the Veterinary Information Network.
Dr. Miller lives on a small farm with her companion, four children and numerous adopted animals, including horses, cows, sheep, chickens, peacocks, dogs, cats, and parrots.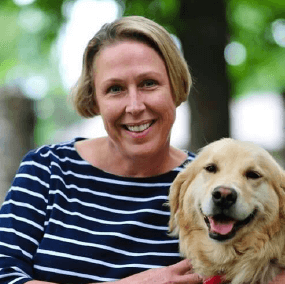 Dr. Tracy Moussa – Associate Vet
Dr. Tracy Moussa grew up outside Philadelphia in Newtown, Bucks County, PA. She realized her love for animals at an early age, caring for her small flock of purebred Dorset sheep.
Dr. Moussa spent some time in Long Beach, California where she attended undergraduate school, worked as a veterinary assistant and was a Guide on the Whale Watch boats on the weekends. Upon moving back to Pennsylvania, she completed her Bachelors of Arts degree in Biology from Beaver College and the attended the University of Pennsylvania School of Veterinary Medicine graduating in 2005. Upon graduation from veterinary school, Dr. Moussa worked at a companion animal practice with a focus on exotic species. She then became the Director of Medical Care for the Humane Society Harrisburg Area.
Dr. Moussa enjoys being at East York Veterinary Center where she is able to provide exemplary and thorough care for her patients. She really enjoys seeing the human/animal bond on a daily basis and helping her client's beloved companions live long healthy lives. Her interests include feline medicine, internal medicine, dermatology, dentistry, soft tissue surgery, and exotic medicine.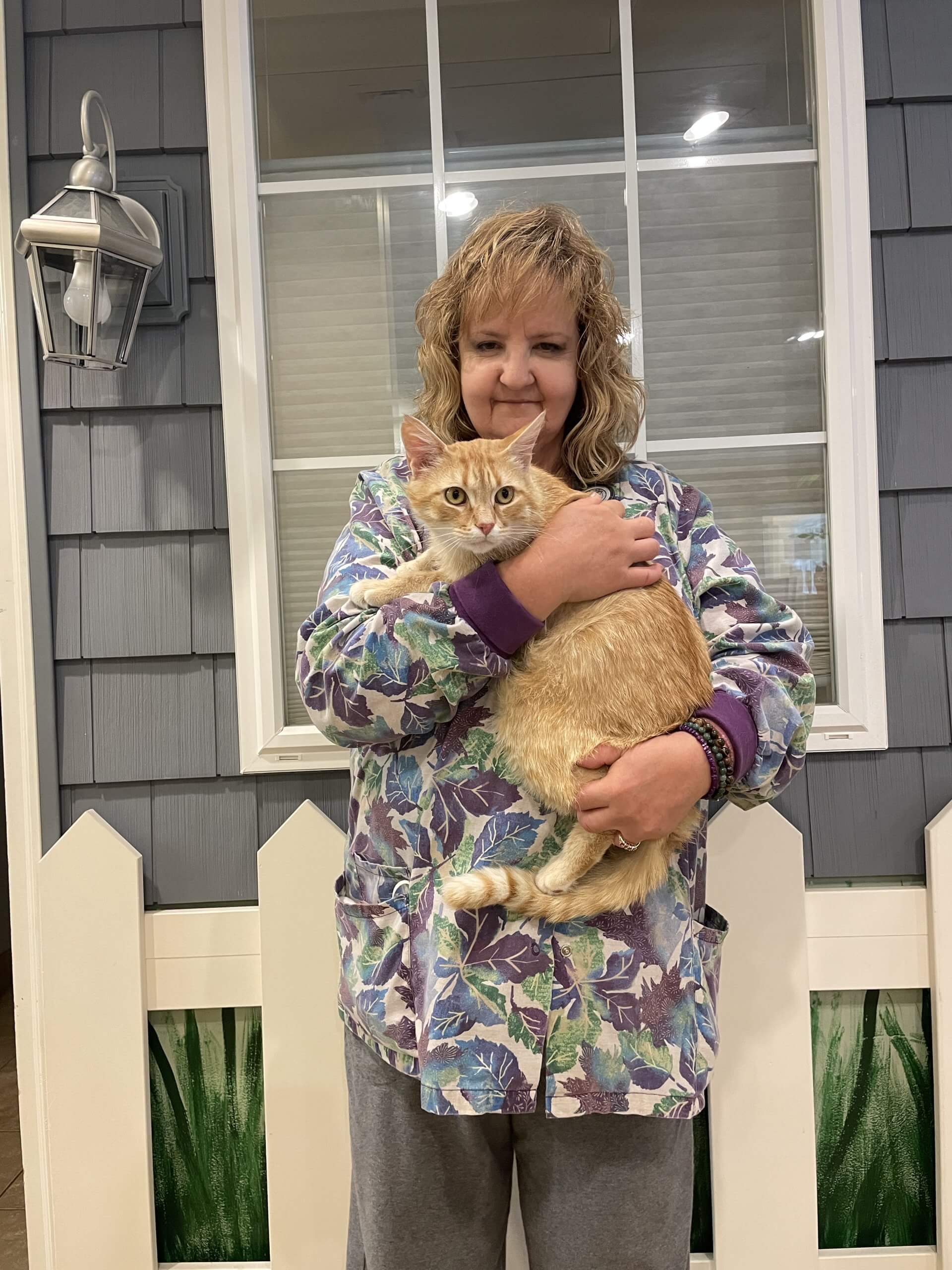 Dr. Erika Rossi – Associate Veterinarian
Dr Erika Rossi grew up in Northeast Ohio.

She attended the University of Akron where she received both her B.S. in Biology and her M.S. in Anatomy and Physiology.

She is a 1991 graduate of The Ohio State University College of Veterinary Medicine.

In her free time she enjoys music, the outdoors, walking her dogs Enzo and Onyx, and spending time with friends and family.

She lives in Maryland with her 2 dogs and her husband Lenny.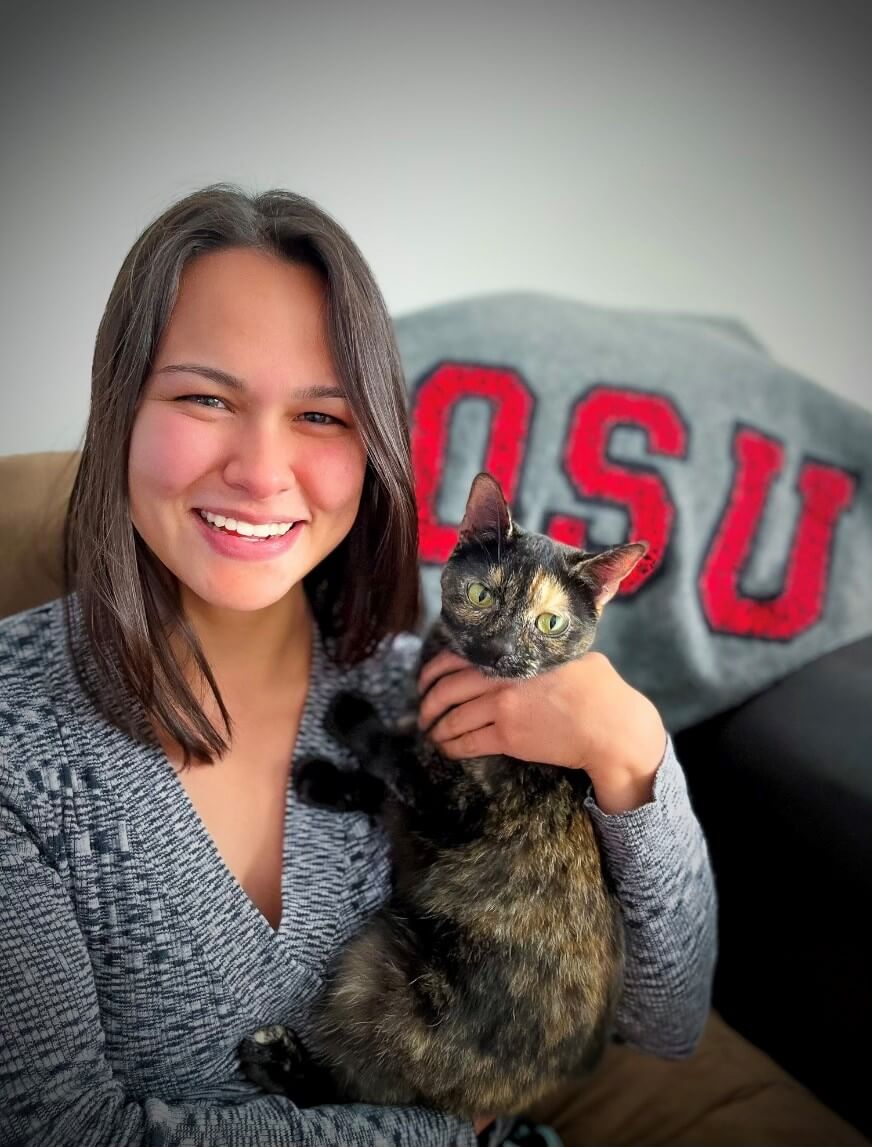 Dr. Alyssa Nelson – Associate Veterinarian
Dr. Alyssa Nelson grew up in northwestern Pennsylvania, where she also completed her undergraduate studies. She earned her Bachelor of Science in Biology at Allegheny College in 2017. She then went on to graduate with her Doctor of Veterinary Medicine degree at The Ohio State University College of Veterinary Medicine.
She learned at a young age the role that pets play in humans' lives – they're part of the family! – and so knew early on her passion for companion animal veterinary medicine. She loves that she can explore many aspects of small animal veterinary medicine as a general practitioner, but also has special interests in behavior and nutrition and wildlife rehabilitation.
During her free time, Dr. Nelson enjoys weightlifting, completing puzzles of all kinds, and spending time in nature. She resides in East York with her pictured fur baby Cashmere.

Dr. Shelby Ziegler
Dr. Shelby Ziegler grew up in Gainesville, Florida where she knew at an early age she wanted to care for all sorts of animals. She spent summers and any extra time at a wildlife sanctuary and small animal clinic learning all that she could. Her love for companion animal medicine grew, so she attended the University of Florida for both her undergraduate degree and to receive her Doctorate of Veterinary Medicine.
Dr. Ziegler followed her husband, Andrew, to Pennsylvania and is super excited to join East York Veterinary Center. Her special interests include exotic animal medicine, including small mammals, avian, and reptile patients, as well as radiology and the human animal bond.
During her free time, she enjoys being outdoors, whether it be kayaking, hiking, or bird-watching, as well as snuggling up with her dog, Jack and leopard tortoise, Tortellini.

Dr. Kurt Michelotti – Associate Veterinarian
Dr. Kurt Michelotti is a renowned board-certified vet surgeon based in Mechanicsburg, PA. Born in State College, he has a deep connection to the area, underlined by his Penn State pride.
Following his Animal Sciences degree, he pursued his DVM at Western University in Los Angeles, graduating with honors.

Returning to Pennsylvania, he undertook rigorous training at Pittsburgh's Veterinary Specialty and Emergency Center, involving both internships and residencies. In 2015, Dr. Michelotti celebrated his graduation from Western University and completed his internship in 2016. By 2020, he had joined the esteemed MOVES team and successfully concluded his residency in Pittsburgh. Dr. Michelotti also achieved certification with the American College of Veterinary Surgeons in 2021.

Dr. Michelotti provides mobile vet surgeries across Harrisburg and Mechanicsburg, with occasional services in State College. Away from work, he enjoys life in Mechanicsburg with his wife, two children, and two cherished dogs, a Pomeranian and a Husky Mix. His dedication to serving Pennsylvania's pets is unwavering.